The place for curious minds
Our passion for innovation defines us, we are always challenging ourselves to think outside the box and find ways of doing things differently. We are proud of the talent of all our employees and strive to demonstrate it in the quality of the service we deliver to our clients.
Connectis, the place to thrive
Connectis is part of Getronics Group, headquartered in the Netherlands, and the only authorized brand for the group in the Latin America region.
Trusting our abilities is the underlying key factor of our success. We believe in the expertise of all our colleagues: developers, engineers, cybersecurity experts, data analysts, videographers, designers, sales representatives, software architects… no matter the role you have within Connectis we value your autonomy and ability to establish solid relationships between clients and colleagues.
Moreover, our hybrid work model enables us to prospect and incorporate the best professionals all over the world, creating interdisciplinary and diverse teams and offering equal opportunities regardless of the geographical location of our employees. We are more than 4,000 colleagues willing to support you on your journey!
We believe that the best professional is one who continues to learn new things. Together, we will grow your career and give you access to tools and systems designed to make each day a new learning experience. We have over 100,000 technical, social, and mental health trainings at your disposal to support you on your journey.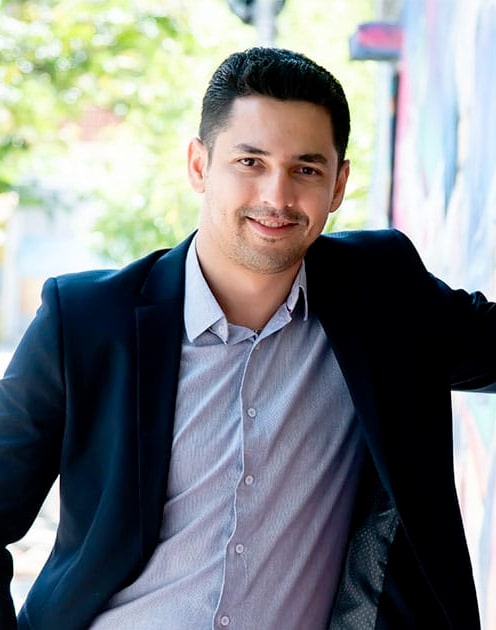 Senior Account Manager at Connectis Brazil
Leandro is a computer engineer, who graduated from Unopar, Londrina, Paraná. "Attached to family and friends, with the need to be close to people. I work for goals and I love challenges. I always want to grow, improve and learn. I am basically a restless person."
Director of Connectis in Argentina
Paola Sapino, married, with two children (Agustina 28 and Martín 14) was born almost 50 years ago in Córdoba, Argentina, although her accent does not denote it because she has been losing that "singing" tone so characteristic of the people of Córdoba). As a Capricorn passionate about her work, she plans her work day at Connectis when the first rays of the sun appear in Greater Buenos Aires. The obligations seem to go hand in hand with the requirements of the clients, so the reality is similar to 24/7.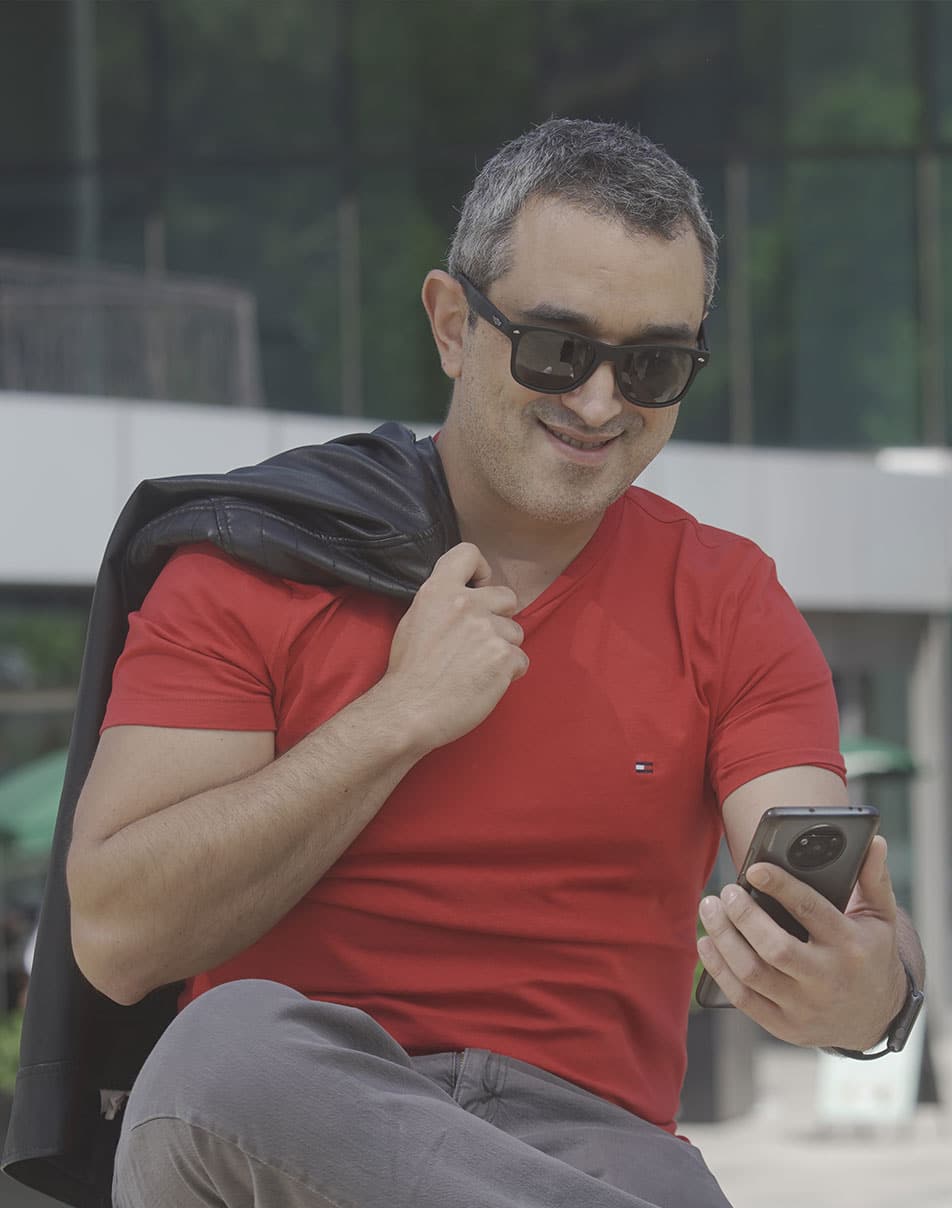 Financial Director for Connectis Latam
Passionate about the world of economy, enterprises and business, the Financial Director for Connectis, a native of Granada, has lived in Ireland, England, Saudi Arabia and now Chile. He assures that he would do the same degree again with eyes closed while remembering how he enjoyed his studies in Business Administration and Management.
Sales Director for Connectis Argentina
Rosana celebrated 23 years at Connectis, in which she has held different positions. Today, what she enjoys the most is the relationship with clients. "A client told me 'Rosana, we know you, we know how you work, we have always been very satisfied, that is why we continue to choose you".
Sales Director for Connectis Chile
The computer engineer from Tucuman who has settled in Santiago for more than 14 years is concerned with the well-being of the teams, the organic growth of Connectis and climate change. He enjoys cycling, trekking with his family and reading essays, among many other things.
Director of Human Resources for Connectis Latam
With an Italian mother, it is not surprising that Noemi is an intense and passionate woman. Initially trained in technology, she soon leapt to Human Resources and with it to taking care of people, the most repeated word in this interview and that reflects her vocation: "I keep my heart very calm doing things for people, no matter how small they are".
Those who know Ana María Galleguillos, married, with two daughters and a native of Chuquicamata, agree on something. Beyond her position as head of Human Resources at Connectis for the Chile office, "Anita", as she is affectionately called, is one of the essential elements of the company and the area she leads. Since she arrived in 2013, many things have changed, but there is something that remains to this day: the joy, respect, recognition, values and the concept of family that has been promoted within the organization all these years.
Head of Pre Sales for Connectis Latam
Rubens, an electronic engineer, born in San Roque, Sao Paulo, has traveled to different geographies of the world, and today he is focused on listening to customers to be the best possible partner. Rubens has developed a professional career that has taken him to different countries such as the United States, India, Argentina, Chile and some places in Europe, where he acquired an apprenticeship that he still appreciates today.
We are committed to workplace diversity and provide an inclusive environment with equal opportunities for all employees.
Connectis Women in Technology aims to become a voice and channel to encourage the empowerment of women and other minorities within our organization.
We are curious, tenacious, and courageous which allows us to always see change as an opportunity – we're looking for people who feel the same way.