Ruben Granata
Architect of Solutions
Connectis is a strategic partner with extensive experience in Banking and Financial Institutions. We propose a 360° process automation model with No-Code Cloud (NCC), a process automation solution that offers a perfect option for process automation in operations, service continuity, access control, production management, change management related to financial businesses. NCC provides excellent integration capabilities across multiple IT domains for financial institutions such as virtualization, cloud, SAP organization, development, and security operations.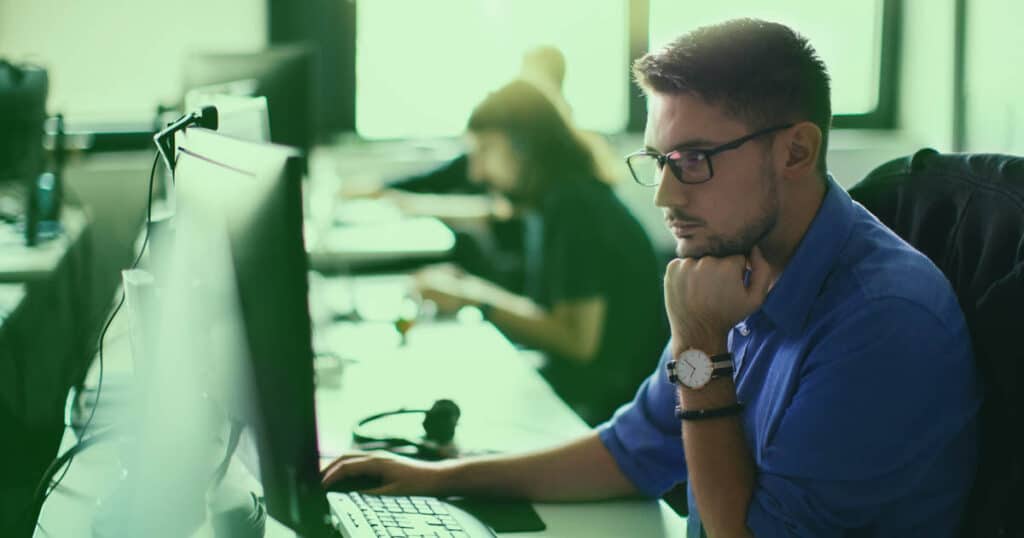 Benefits of Process Automation:
Process automation is a strategy that brings benefits to financial institutions. This allows you to:
Increase efficiency and simplicity levels: By automating repetitive tasks, financial institutions can speed up processes, reduce human error, and improve overall efficiency.
Optimize IT resource management: With NCC, you can allocate IT resources more strategically, prioritizing critical tasks and improving the use of available resources.
Reduce operating costs and associated risks: Automation can reduce operating costs, minimize errors, and mitigate compliance risks, bringing higher levels of financial management effectiveness.
Improve IT service quality level and response times: Automated processes tend to be more consistent and faster, resulting in better quality of service and shorter response times.
Increase Flow and Task Automation Levels: NCC automates not only individual tasks, but also complex workflows, making automation comprehensive.
Transitioning people to a knowledge base: With process automation, teams can focus on more strategic and creative activities, and use automation in routine tasks.
Increased Productivity Levels: IT staff productivity can be significantly increased as automation frees up time and resources for more important projects.
Reduce the volume of medium-high complexity incidents: Automation helps prevent incidents and manage them more effectively when they occur.
Have a Service Development and Management Platform: NCC offers a complete platform for service development and management, simplifying process management.
IT Services Quality Levels Improved
The ongoing pursuit of IT service excellence is a constant challenge for financial institutions. This is where process automation with Connectis NCC stands out. By adopting this innovative solution, your financial institution will be on its way to significantly improving its IT services quality.
NCC ensures processes are executed consistently and accurately, reducing the likelihood of errors that can negatively impact the customer experience. In addition, response times are improved, allowing teams to meet customer demands faster and more efficiently.
Transform your financial institution with Connectis NCC Automation
Connectis is committed to helping financial institutions move forward on the path of process automation. Our proposal includes a 360 NCC Automation Model that allows you to identify the right processes in automation with efficiency, reducing costs, and improving the quality of your IT services.
Contact us to learn more about how NCC can become a key aspect in the digital transformation of your financial institution.