Increased control. Improved productivity.
From raw materials to finished goods, integrated and automated systems help to optimise and improve production in real-time.
Why digital Manufacturing Solutions?
Increased automation has been a feature for years across a wide variety of industry sectors. Moreover, Operational Technology (OT) integration has now become a business-critical element, both in the background support of the IT business "platform" and even more so across production processes, as producers strive to remain profitable and relevant in an increasingly competitive global environment.
Global events such as Covid-19 or the growing pressure for industries to become more sustainable and reach net-zero targets are accelerating this transformation, triggering an entire rethink of industry and production strategies and processes.
Connectis comes to address these needs through an integrated portfolio of manufacturing solutions that cover both the IT and OT fronts. From real-time monitoring solutions, bespoke applications, and MES solutions to enabling your front-line workforce and proactively supporting your company's systems, machinery and devices.
Years supporting the manufacturing business
Paper-based work decrease
We know you have plenty of choice in this market. Here are a couple of reasons why you may want to speak with us:
"We are proud that our history of industry-leading innovation is continuing and that information technology has become central to the company's business strategy."
Dominic Ruscillo
IT Director, Portakabin
Getronics has a range of shopfloor solutions that focus on the integration of OT and IT: from bespoke manufacturing execution systems (MES) to the integration of packages, from SCADA to enterprise applications level.
Our bespoke MES solutions are tailor-made to customer needs and existing processes, and incorporate unique industry accelerators to deliver value at pace.
Collecting data is important. Understanding and utilising that data is vital. At Getronics, we help you gather the data from your entire OT estate and deliver it to our ready-made data warehouse and dashboard platforms.
You cannot build a digital twin of your operations without linking all of your OT.
Collecting real-time data from all operational technology is the starting point for measuring your energy usage and taking steps to Net Zero Manufacturing.
Take control of your energy, water, and waste usage by understanding behaviour patterns and making informed decisions with a single pane of glass dashboard. Replacing machinery can be run through 'what if' scenarios based on real-time data.
Secure Supply Chain Track & Trace
Tracking supplier parts or a valuable commodity through your business processes, securely and in a way that can make the data available to your partners or collaborators has always been a challenge. Getronics' private blockchain platform brings the benefits of blockchain to your supply chain process: secure, immutable, shareable.
Product Servitisation & Customer Care
Customer care in B2B has never been more important. Delivering to customers and retaining them is vital for all businesses.
Getronics Customer Care solutions enable you to engage with your customers on a multi-channel solution and deliver an integrated and proactive post-sell service that improves customer retention and reduces costs.
How to get your your
IT and OT systems

talking
Successfully integrating IT (Information technology) and OT (Operational technology) can be hugely beneficial for your business – and it needn't be such a headache. Here are a few thoughts on getting you started on bringing your systems together to drive real business benefits from the results.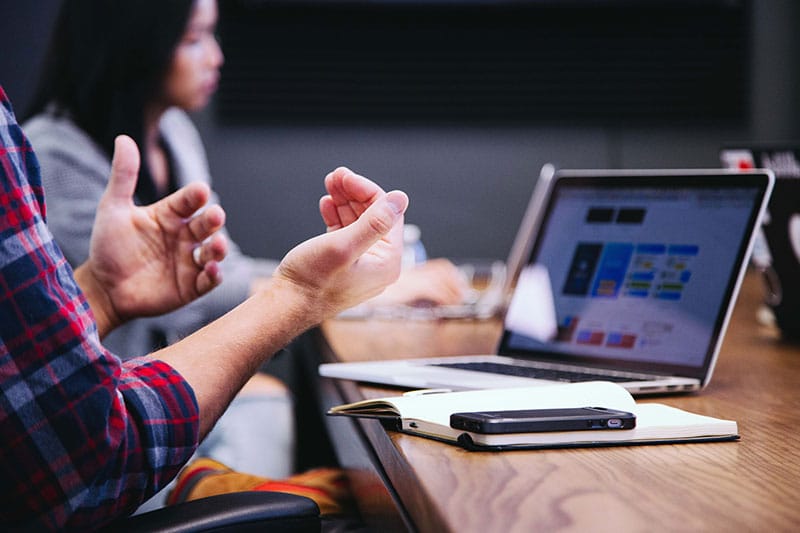 Talk with one of our experts
If you're considering a new digital experience, whatever state you're at in your journey, we'd love to talk.