Transforming spaces. Delighting visitors.
Transform any space into a more efficient, secure, engaging, and productive environment for your occupants, visitors, and tenants, while gaining full control of your building and creating new sources of revenue.
Traditionally, the focus of real estate has been all around the cost of buildings and assets. Today, this focus has shifted towards offering a more flexible use of space, user satisfaction, sustainability, and wellbeing – all while increasing operational efficiencies.
The need to refine and improve quickly by taking advantage of technology, devices, and data is crucial for growth, as much as an opportunity.
Managing access, locating employees and visitors, optimising facilities use, adjusting lighting and HVAC schedules, controlling security, monitoring cleaning and waste management, and providing new digital services and tools to guarantee a better experience are only a few examples of what Connectis Smart Spaces can offer.
We combine years of expertise, integration tools, and capabilities with best-in-class industry partners such as ESRI, Tridium, Kontakt, Milesight, Innovatrics, orBeckhoff to help our customers unlock the potential of their real estate – transforming offices, airports, shops, hospitals, stations, and even cities, into better, smarter spaces.
We know you have plenty of choice in this market. Here are a couple of reasons why you may want to speak with us:
Connectis delivers Smart Spaces solution for Boustead Projects – a leading provider of integrated industrial real estate solutions in Singapore.
Improve the lives of landlords, facilities management, tenants, and employees with smart solutions covering everything from access control, visitor management, cycle racks, or car parking to room booking, energy management, fault report, and hygiene control.
Contribute to improved patient care by integrating facilities management, security devices, nurse call systems, patient medical devices and critical assets.
Monitor passenger flows with beacons and smart devices in airports, coach and train stations, using machine learning to identify behaviour patterns, enabling transport managers to make better-informed decisions.
Create a network of interconnected smart spaces (such as buildings, airports, hospitals and train stations) to provide citizens with a consistent, unified approach to book and access city services.
Smart buildings can delight your building occupants, keep them safe, and bring financial and operational efficiencies to your real estate.
Before arriving at the building, staff and visitors can reserve any shared space (desk, parking space, a bike rack, a smart locker, or a meeting room) via a mobile app.
When employees and visitors arrive at the building, access control technologies use face recognition and other controls: body temperature, mask detection, government report, etc.
Occupancy sensors help optimise the use of facilities and resources, using the mobile app with real-time data on capacity and presence.
Occupancy sensors help optimise the use of facilities and resources, using the mobile app with real-time data on capacity and presence.
Concierge chat allows occupants to easily solve potential issues in meeting rooms. This enables problem/error logs in the smart mobile app.
Increased visibility, automation, and real-time data capture enable better management of facilities and resources for more transparent and detailed billing to tenants.
What is a smart building?
It's expected that smart buildings could reduce energy consumption, deliver new insights, and boost productivity. But what exactly is a smart building?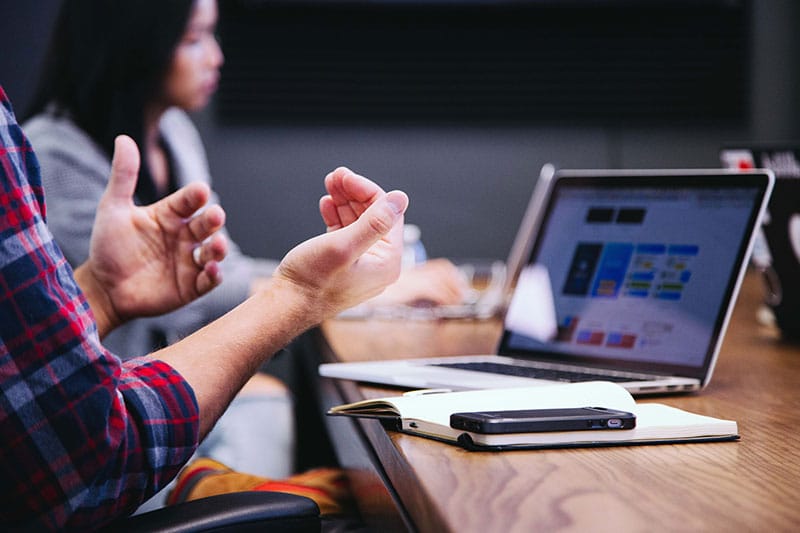 Talk with one of our experts
If you're considering a new digital experience, whatever state you're at in your journey, we'd love to talk.